Landscape Design in Tampa, Clearwater & The Surrounding Areas
The Whole 9 Yards is a full service landscaping company that specializes in the design and installation of all components of your landscape projects. We work with all of our customers to understand what their expectations are for their outdoor areas so we can bring them to life.  If you don't know exactly what you're looking with your landscape, we can help with that too! Because each property is different, we can help you understand all of the different options available to you so you can make the most of your outdoor areas. From grass, plants and trees to hardscapes and outdoor lighting, our team is ready to help you design & implement your ideal landscape in the Tampa area.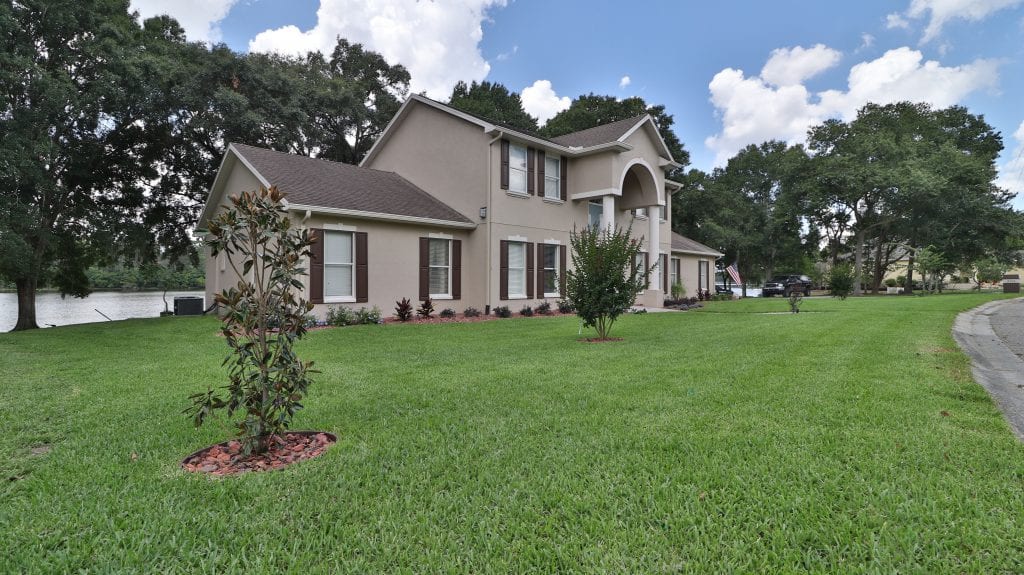 Landscape Maintenance Services in Tampa & Beyond
Once you have the landscape that you've always dreamed of, it is important to keep it maintained so it will be beautiful for years to come. Maintaining your landscape involves trimming hedges, weed control, mowing, appropriate trim backs, replacement planting and new planting. When you talk to an expert from our team, we will look over your landscape and make recommendations based on what we think is needed to keep it beautiful and maintained throughout the year. Then once we've developed a landscape maintenance plan we will devise a schedule of maintenance to make sure that your landscape has no issues. If you want the best for your outdoor areas, contact the experts at The Whole 9 Yards for landscape maintenance in Tampa, St. Petersburg, Brandon & Beyond. We can be reached at 813-684-1807 or online for a free consultation.
Contact Us For Residential Landscape Maintenance & Landscape Design Tampa, Clearwater, Riverview, St. Petersburg & Beyond
If you want to make the most out of your outdoor areas, choose The Whole 9 Yards for landscape maintenance and landscape design in Tampa & the surrounding areas. We can help you create a concept or turn your concept into a 3D design, so you can see what it will look like before we implement the landscape of your dreams. After we have helped you create your landscape, we also offer landscape maintenance packages to keep your outdoor areas beautiful throughout the year. We offer our landscaping services, outdoor lighting, and hardscape design services to both residential and commercial customers. We provide our services in Tampa, St. Petersburg, Clearwater, Riverview, Plant City, Brandon, Pinellas Park, Largo and the surrounding areas. For a free consultation on landscape design in Tampa, contact us online or call us at 813-684-1807.