Landscape Lighting Design & Installation In Tampa, St. Petersburg, Clearwater & Beyond
If you are looking for a great way to improve the beauty of your landscape, increase the value of your home, and even make your home safer, landscape lighting is a great way to achieve these goals. At The Whole 9 Yards our team of landscaping lighting professionals can assist you with designing a lighting concept, choosing the right lighting fixtures, technology, and brands, and installing the lighting to your home or property. When we first meet with you, we will get a feel for what it is you want from your outdoor lighting and we will educate you on the different ways to achieve your desires. Our landscape lighting experts will work with you every step of the way to make sure that your outdoor lighting project is done on time and on budget. We work with low-voltage lighting systems and our systems get plugged into existing outlets. Call us at 813-684-1807 or contact us online to get a free consultation on landscape lighting in Tampa & the surrounding areas.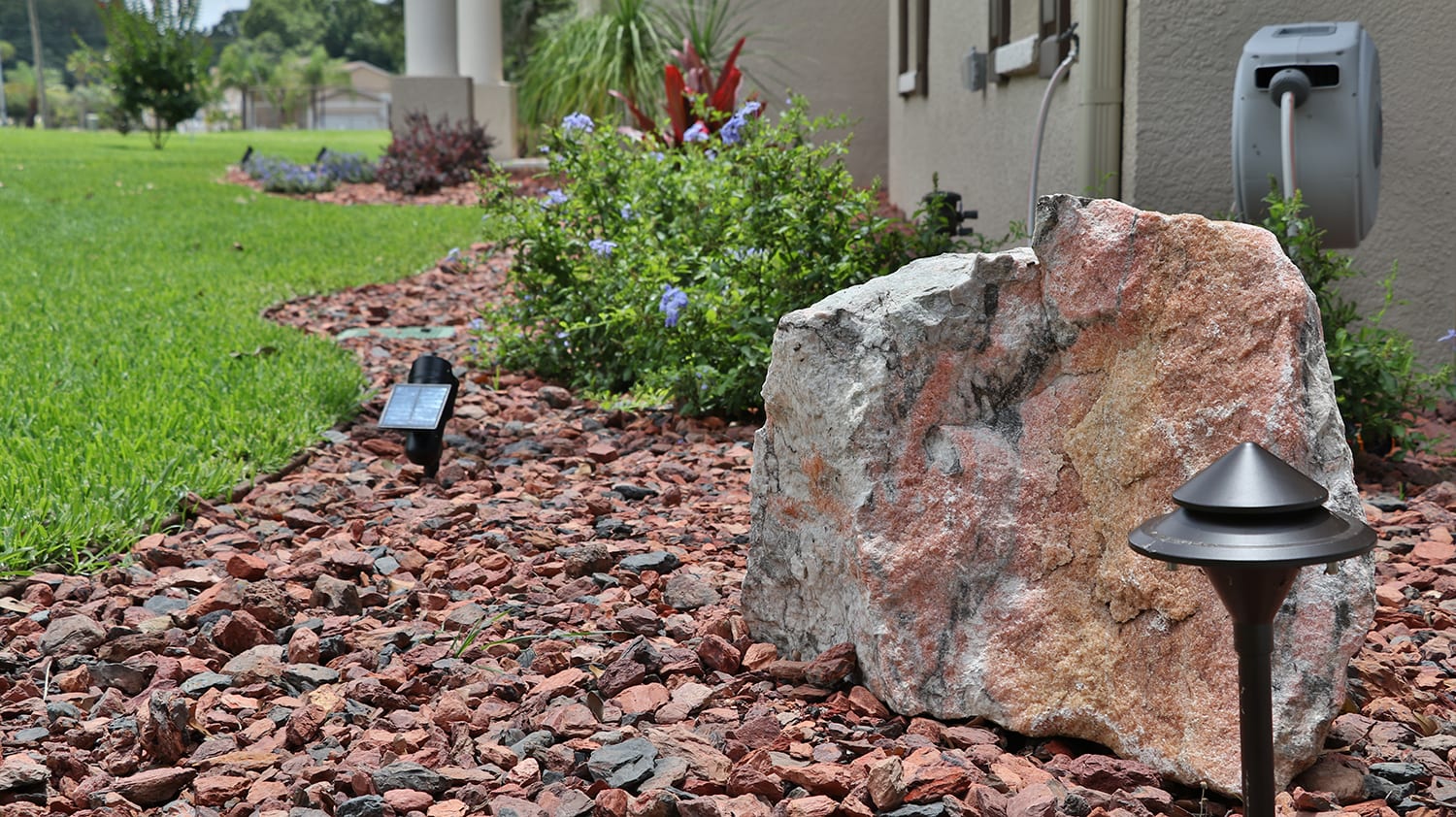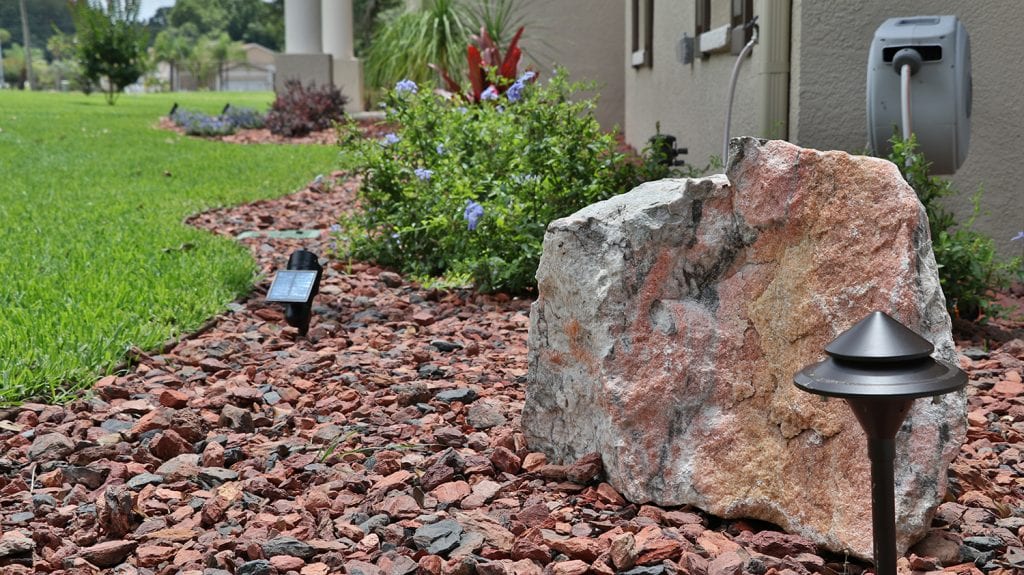 Your Tampa Area Outdoor Lighting Professionals
There are a number of reasons that people in Tampa are looking for outdoor lighting.  The right lighting on your building can create a warm more aesthetically pleasing feeling. Walkway, driveway, and pathway lighting can allow you to walk around without worry about hazards or other obstacles that are hard to see when it's dark. Some customers know that adding outdoor lighting can help create curb appeal that increases the value of their home. At The Whole 9 Yards, our team will understand your reasons so we can present you with a number of different solutions for you to choose from. We work with both residential and commercial customers in the Tampa area to provide the following kinds of outdoor lighting solutions:
Outdoor Lighting Design
Curb Lighting
Deck & Patio Lighting
Landscape Lighting
Driveway & Walkway Lighting
Automated Lighting
Backyard Lighting
Dock Lighting
Smart Lighting Systems
And More
Contact Us For Outdoor Lighting & Landscape Lighting in Tampa, Brandon, Riverview, St. Petersburg & Beyond
Are you looking to spruce up your outdoor areas? Talk to the Tampa landscape lighting professionals at The Whole 9 Yards, we can help you design and implement the perfect outdoor lighting for your property. If you already have a concept in mind, we will listen to your ideas and help you select the right lighting equipment and technology to make your dream turn into a reality. Landscape lighting can help illuminate your landscape, make it more secure and even increase your property value. We work with both residential and commercial customers with landscape design and hardscape design & installation. We provide these services in Tampa, St. Petersburg, Bradon, Clearwater, Riverview, Pinellas Park, Plant City, Riverview, and everywhere in between. Contact us online or give us a call at 813-684-1807 for a free consultation on landscape & outdoor lighting in Tampa.