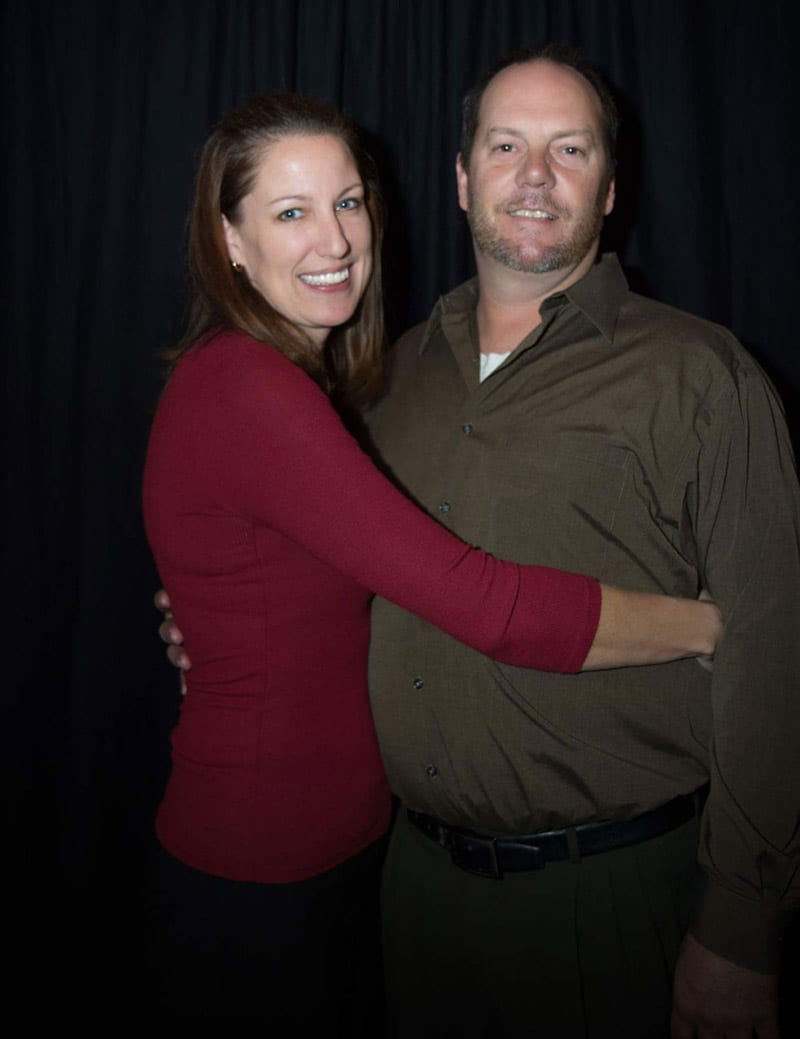 The Whole 9 Yards
Your Tampa  Landscaping Professionals
"We are a professional landscaping company specializing in design and installation of all components of your landscape projects as well as providing commercial and estate maintenance services. After almost 30 years in business in the Brandon and Tampa Bay area, we have the experience and relationships to design and install your dream landscape. Our extensive background in landscape maintenance gives us the ability to not only mow the grass but manage the properties landscape. We believe people deserve a reliable, consistent and professional experience when working with a landscaper. We strive to exceed the client expectations and beautify our community one project at a time."
Why The Whole 9 Yards For Your Next Landscape Project In The Tampa Area?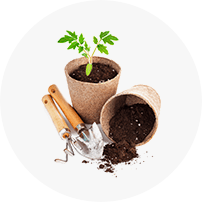 Licensed & Insured
The Whole 9 Yards is both licensed and insured for all if your Tampa landscaping needs.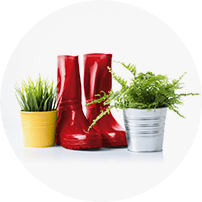 Specialized Company
With over 35 years of landscaping experience the Whole 9 Yards offers specialized landscaping planning & design in Tampa. Your dream landscape is one 3D design away.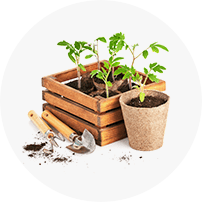 Reputable Company
The proof is in the pudding. We take pride in our work shows and our customer reviews speak to it. Check out our reviews!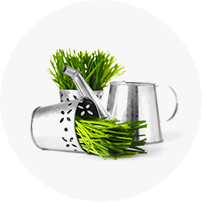 Dependable Services
From our free consultation to our 3D landscape design all the way to install, we are with you every step of the way.
What Our Customers Are Saying
Kellie and Trevor were great to work with. They worked with us, keeping in mind our budget, creating a landscape that we were very happy with. They did what they said they would do, working around our constantly changing construction schedule, to complete our project on time. They are honest and very hard working. They even came back to replace some plants and grass that didn't survive! I would definitely recommend them and I will use them again.
Steve Hannibal
17:38 29 Aug 22
Great company, very professional and amazing work. Great knowledge of yard maintenance and landscape design. Highly recommended.
Kyle Basen
02:29 14 Jun 22
The Whole Nine turned our Florida sand pit into a beautiful space! Our lawn project was a complete start from scratch for them. From day one communication has been excellent, we have really appreciated working with them. Their landscape knowledge helped us create a sustainable lawn and landscaping within our budget. Our neighbors have commented how great our front yard looks. And our backyard with its new paver patio and landscaping is a place where we can finally enjoy being outside. If you are in need of landscaping look no further than Trevor and Kellie.
Joseph Kim
15:38 17 Dec 21
They did a great job landscaping my yard. The design they came up with is nothing short of stunning. I get compliments about it everyday. Very professional and creative. I love my new yard! Highly recommended. Thanks!
You could not get a better lawn service. They are professional, show up on time every week They do an amazing job. I cannot say enough about these hard working dedicated people. If you need work done hire these guys you will not regret it . Iva Shaver Inverness,FL
Iva Shaver
15:36 31 Aug 20
Great friendly customer service.
StillmaticTV
19:46 12 Jul 20
Trevor did an AWESOME job on my yard.Kelly was WONDERFUL also.Any questions i had were answered and very helpful.I will recommend to anyone wanted landscaping doneThank you very muchMy yard looks GREATRobyn Chapman
robyn chapman
18:34 08 May 20
Being new to the area, we were in need of a landscaper. We found Kellie and Trevor on Google and liked all the highly rated reviews. We sent them an email describing our wants. They responded very quickly; a meeting was set up and it did not take long for them to fulfill our needs. They proved to be very professional, fair priced and friendly. They always informed us of what they were going to do and when — all true to their word. We had them plant a LOT of trees. They put in a paved walkway around our lanai and put in landscaping lights. I am so glad I found them on Google! You will be glad you hired them, too! They are the only people we will call for our landscaping plans.
Jill Mitchell
02:08 12 Apr 20
There's nothing much more to say than....PHENOMENAL SERVICE! Scoop Poopy Doo® highly recommends that you go The Whole Nine Yards!
Scoopy Poopy Doo
10:54 08 Apr 20
Kelly and Trevor are real deal! They are not your average lawn maintenance company. They will transform your outdoor space into an area you will be proud of and enjoy. They'll even guide you on which plants work best for what you want. We wanted to attract butterflies!
Paul Arrington
13:18 25 Oct 19
After contacting several landscapers and not receiving even a simple response, I came across The Whole 9 Yards. They had some good reviews so I reached out for a quote. I received a response within the hour and they even came out that day to assess the area and provide a quote. I was given a detailed explanation of their plan to address our flower beds at the front and rear of the home. I felt the quote we were given was very fair and reasonable. They set an appointment for that Friday. Despite being behind due to the weather, they still kept the appointment and delivered quality work. The flower beds were weeded, bushes shaped, large palm was trimmed, mulch laid and looked very presentable. At the rear of the house they removed several unruly bushes and planted a few new plants. The area was left very clean.In short:Quick response (the ONLY local landscaper to respond)Job scheduled and completed within a few days.Quality workThank you!
Trevor is fantastic to work with. He transformed our yard. I highly recommend.
Harold McLeod
23:32 25 Apr 19
We had Trevor and Kellie do the landscaping in our and it came out amazing. We had been trying to figure out what to do in our yard for years and they came over and the knowledge they have of the proper plants, trees and even color schemes blew our mind. You can truly tell the passion they have for what they do by the knowledge they possess and the thoroughness they carry out the job with. Thanks for beautifying our yard!!
justin santiago
01:05 01 Dec 18
Trevor and Kellie are hard working, honest, & experienced with being in the business for over 25 years in the local area. Trevor is the best at knowing his plants and which will grow or need more care than others . I highly recommend their services for all your landscaping needs!
Jennifer Montgomery
22:24 20 Nov 18
Fantastic landscaping work by The Whole 9 Yards team on our home landscaping project. They completed our project promptly and for less than the provided estimate. We will definitely call them again for our next landscaping project. Highest recommendation.
Jesse Pearson
14:21 18 Apr 18
I hired this crew about 30 days ago and they are awesome to work with. They show up on time and always ask me if there is something extra I need done to the yard. Great crew and customer service!
I needed a quick quote for a client and was extremely happy with the efficiency of The Whole 9 Yards. They not only got back to me in an extremely reasonable time but completed the work amazingly. Thanks!
Donald Campbell
16:14 27 Oct 17
they actually did the whole 9 yards, can't believe it!
max laurence
19:45 14 Jun 17
Great folks. Did excellent work, on time, on budget. Rare to find such a combo in today's world. Definitely recommend them for any job.
Tim Morrison
23:04 23 Oct 16
Thanks Whole Nine Yards. We went from one of the ugliest front lawns to the nicest on the block.
Michael Levy
19:53 07 Jul 16
Kelli was very professional. I could not get a quote, but she called me back and provided other options. Good service.
V Sylvester
18:44 07 Jul 16
I was looking for a new lawn care provider that I did not need to "manage". I wanted them to show up cut the grass, edge and trim the hedges. Just keep my yard looking good at an affordable price. Kelli and Trevor fit the bill !!! The Whole 9 Yards lawn and Landscaping are great to deal with and I don't need to manage them! I come home from work and my grass looks great .They come by and take are of everything. I'm so happy I selected them to care for my lawn. Now I have no worries like I did with the last group. You will not regret calling them for a quote.
Kevin Swanson
14:11 25 Jun 15
Trevor, Kelly & Co. did an outstanding job for my family. We just purchased a home in Brandon, and had a whole new back yard put in where the previous owners had a huge garden. Trevor took extra time to help make sure I had the proper irrigation and was extremely helpful. I highly recommend.
Greg Oldaker
15:51 29 May 15
Our family has been using The Whole 9 Yards for a little over 4 years now and we are thrilled with service Trevor provides. Not only does he take good care of our yard, but he also gives me advise on how to plant, where to plant and maintain my garden. He is very reliable, works efficient and our yard always looks wonderful after he is finished with it. THANK YOU.
Julia Anderson
17:34 27 Feb 15
The whole 9 yards is the best! I have been using them for many years now and I would refer them to anyone looking for a dependable company that you can always count on. Thanks whole 9 yards!
Daniel Mier
13:11 22 Sep 14
We have been using the Whole 9 Yards for our business for 10 years and they are awesome!!! We decided to quit mowing our own lawn this summer and Trevor has done an exceptional job!! He not only mows, but keeps it edged and the weeds killed.Love it!!!!
Allen Mcclure
19:03 18 Sep 14
The Whole 9 Yards has done an awesome job on our lawn and landscaping on our yard in Fishhawk Ranch. I highly recommend them to anyone looking for a quality lawn care maintenance or landscaping company!!
Lane A. Houk
15:51 12 Sep 14
The Whole Nine Yards Landscaping is one of the Best! Always on schedule, reliable, they pay attention to Detail, and if you need them to service your landscaping at the spur of the moment Trevor will be there for You!
Maria Hamilton
17:37 30 Jun 14
Great service, dependable. You will be glad you chose Trevor to provide you service. Very knowledgeable.
AndyandSteph Martinez
16:26 17 Jun 14
Whole Nine Yards has the best lawn & landscaping service! They kept our lawn in perfect condition. Trevor, the owner, would personally do the maintenance and landscaping at our house. Such a nice guy too.
Sara Ferry
01:28 17 Jun 14
Contact The Whole 9 Yards For Residential & Commercial Landscape Design, Hardscape Installation & Outdoor Lighting in Tampa, Clearwater, St. Petersburg & Beyond
The Whole 9 Yards provides hardscape design & installation, landscape maintenance, outdoor lighting, and landscape design in Tampa & the surrounding areas. We provide our services to residential and commercial customers throughout our service area and take great pride in the work we do. We have been in business for over 30 years operating out of Brandon and service the entire Tampa Bay area, including Tampa, Riverview, Valrico, St. Petersburg, Clearwater, Plant City & beyond. For a free consultation give us a call at 813-684-1807 or contact us online today.